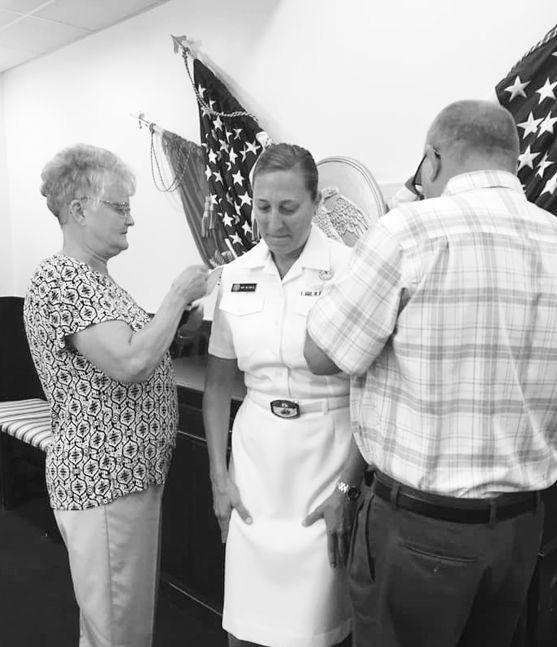 Earlier this month, Dave and Marie (Cookie) Mitchell, Denise and Baylee Smith and Jeff Munn attended an impressive ceremony at the Pentagon. Amy (Mitchell) McInnis was made a captain in the United States Navy. On Monday, Amy is going for 10 weeks of training at Norfolk, Virginia. She will then go to San Diego. She will be on the newest naval ship, the USS Zumwalt.
Brittini Greer, Tom and Jane VanTassel's daughter, has a birthday today. So do Kayla Caldwell, Stan "the weatherman" Butcher and Kevin Amy. Celebrating tomorrow are Diane Miller, Emery Faith and Nancy Hammond. Mondays birthdays belong to Les Utegg and Bob Hellyer while celebrating on Tuesday are Nate Kornikoski, Megan Gourley and uncle Dick Whitcomb.
Did you know that James Robert Thomas (yes, three first names) is from San Diego? He's lucky when I'm around.
When I arrived at the Corry girls soccer match at Iroquois High School the other day, the first one I saw was new bus driver Mickey Sekerak. He's now driving the girls to away games. Then I heard a familiar voice on the PA system. It was Tom Roberts who has run the Mayor's Cup baseball tourney for decades.
Patty Foreman is back. She's now cooking at Sam's and, I'm told, a couple others from Perkins are now working there.
Bracken Field has been winterized ready for the 2020 season. The whole infield is rebuilt. Thanks to Larry Walters and Joe Marrs for their hard work.
I've learned that there's another famous football player who wore uniform number 73 — Terry Williams.
The Father Pete's Cash Bingo is tonight at the Moose Club, doors opening at 5 p.m. with the first game at 6 p.m. All monies raised will be used toward Maria House projects.
Morris Follett turned 60 on Friday the 13th.
We lost a great lady with the passing of Dorothy Baressi.
I forgot to mention that Richard "The Traveling Man" Skalos was the organizer of the McInnes Steel "reunion" last week.
Speaking of reunions, the Fuller family was together this past week. Bruce's daughter Heather and granddaughter Joee Bug have been here from Arizona. Heather is Shawn's sister.
Happy anniversary to Anna Marie and Larry Labowski (No. 27) and Kellie and Dave Schwabenbauer (15).
Finally, maybe there's a third mayor in town. I'm told that Julie Maloney was sitting in the mayor's seat and using the gavel at a recent tree committee meeting.