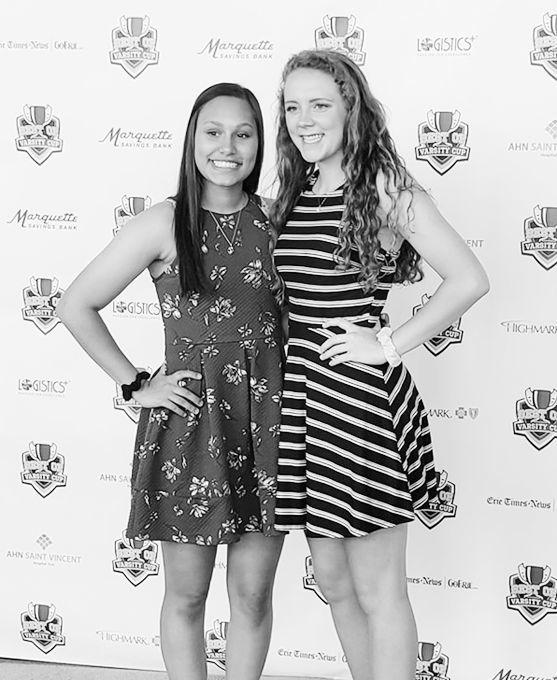 Are you ready for an "old-fashioned" Fourth of July? It coincides with Thursday in the Park so there will be activities starting at 1 p.m. ending with Happy Days at 8 p.m. There's everything from a cornhole tournament to a pie-eating contest. There will be a fireworks display at dusk near the Corry American Legion.
July 4 is also the second and final Fish-for-Free Day in Pennsylvania. Residents and nonresidents can legally fish from 12:01 a.m. to 11:59 p.m. without a fishing license or permits.
The YMCA of Corry is offering free swimming lessons starting on Monday. Call 664-7757 for days and times available.
Thanks to Lynda Williams, I now have Juicy Fruit gum. Hope I wasn't in her way viewing the Junior girls softball team winning the district championship.
Corry's Moose No. 98 was represented in Las Vegas. That included administrator Scott Scouten and governor Daniel Scouten. They sure were dressed well.
Sabrena Miller stopped by to tell me all about the Labor Day weekend Cornfield 500. It will feature Dennis Anderson and his son Weston, with the King Sling and Bog Hog. You can become a platinum sponsor for $2,500.
They had a surprise retirement party for Pam Spitman who was a teacher at CAHS for 35 1/2 years.
Julie Black is smiling these days after landing a job at the Centers for Disease Control (CDC) in Erie.
My newest "friend" is Scott Lockwood. He's Deej Scottie who streams lots of events. He did Thursday's Junior girls all-star softball game from Albion.
Tom Vogler spotted former Journal news writer Steve Sears working for Safe Journey at Walmart earlier this week.
Wednesday night (or Thursday morning) was Linda (Nevogt) Wetmore's last day after working 20 years with the Barber Resource Center. Her husband Dave may well be close behind.
Sympathy to the family and friends of Jane Swanson who passed away at the age of 99. And to Evelyn Millspaw who passed on at 97.
Birthday wishes today to Dave Schwabenbauer, Erika Mack and Lant Lictus, tomorrow to Mary Norton, Ann-Marie Labowski and L.J. Frisina. On July 1, Cosimo Pellican turns 30 (times three). And he still looks 30.