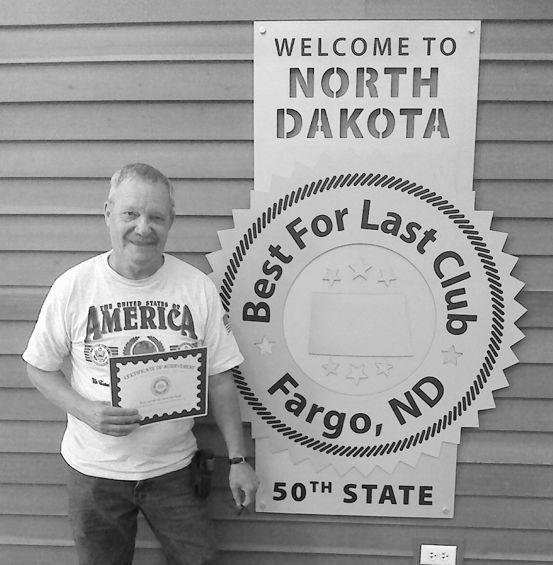 Jakob Beckwith, son of Dave and Carol Beckwith, will be on "America's Funniest Videos" this Sunday at 7 p.m. on ABC. Jakob plays hockey for the Jamestown Lakers program. This past spring some of the Lakers players were invited to participate in the Jamestown High School hockey senior night. There was a red carpet rolled out onto the ice for the parents to enter. Before the Lakers players entered the ice, the coach said "whatever you do stay off of the red carpet."  Well the first Laker player thought he would jump the carpet but failed and wiped out. Then the second, third, fourth and so on player did the same exact thing. Jakob was the last one out and saw a small strip of ice between the carpet and the boards and shimmied his way through the opening. Jason Beckwith's wife Sherry captured the video and submitted it to AFV who contacted her about it.
Also Sherry and Jason celebrated their 10th anniversary on Thursday, Oct. 3. They live in Findley Lake and Jakob (age 8) goes to Clymer Central School.
Julie Krone has run races in many places including Ireland. I see that she did the bike wine tour in North East last weekend.
Congrats to Paul Newman who went into the Edinboro University Hall of Fame. Paul, the sports information director years ago at the Boro, used to send me postcards from Florida on his recruiting trips.
Can it be, Barb Rogers will be 79 plus one? Scottie Frisina, Beth Shrout and Dean English celebrate tomorrow, Bill Raupach on Monday and Andy Sventek on Tuesday.
I heard a great line about National Sons Day. Angie Burlew says she thought every day was National Sons Day. She's also rather proud of daughter, Haleigh.
A tip of the cap to Ben Long who came home with a gold in a 5K run and a bronze in 1500-meter run at Slippery Rock University.
Happy 30th anniversary to Jim and Jody Bracken.
Belated anniversary wishes to Linda and Curt VanderSchaaff — 26 blissful years, Linda claims.
Fred Way was quite a guy. He served his country in the U.S. Army in the tank corps and was reportedly the first man into Cambodia. His picture was on the front page of Life Magazine. Tomorrow he'll be remembered at the Spring Creek Fiddlers' Convention and old-time jam that runs from 1-5 p.m. at the firehall.
Great seeing both father and son Mike Woods at the home cross country meet this week